Volume gain pot for Philips 834A
(Gezocht)
Hello, greetings from Spain.
I am restoring a Philips 834A. This radio has lost the volume gain pot. The piece is missing.
I need a volume gain control to be able to continue with the restoration.
Does anyone have one of these?. It's like the one I show in the photo.
Thank you.
Greetings,
Carlos.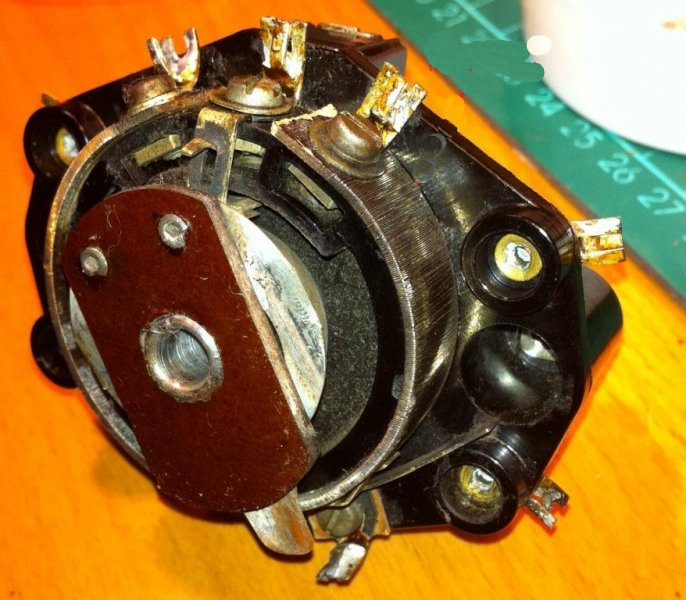 ---
Berichten in deze thread:
Volume gain pot for Philips 834A

- carlosradio, 01.09.2019, 23:50